M&A Strategy of
Money Forward
We aim to enhance our corporate value not only through organic growth, but also through M&As or "group-joins" with companies that share our mission and vision. We set the following M&A strategies and execute disciplined investments based on these strategies.

Expansion of product lineup
To up-sell products to our existing customers (partners and corporate clients) in order to increase ARR, and also to further expand our product lineup mainly for mid-sized companies, companies preparing for IPO and listed companies.

Geographical expansion
In order to pursue future business opportunities, we will strengthen our partnerships through access to the back-office SaaS market in Southeast Asia.

Business domain expansion
We will proactively seek to enter business areas where further market expansion is expected, such as the SaaS marketing business.
M&A Track Record
11.2017
Established in 2012. The company offers "STREAMED," a service that converts paper vouchers such as receipts into journal data within one business day by simply scanning them.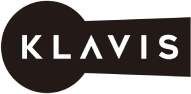 07.2018
Established in 2013. The company offers "Manageboard," a budget management system that enables cloud-based forecasting and cash flow management, as well as consulting services in the back office area.

11.2019
Established in 2014. With the SaaS marketing platform "BOXIL SaaS" as its core, the company offers its SaaS marketing support businesses.

08.2020
Established in 2004. The company offers the "V-ONE Cloud Series," a cloud service specializing in cash reconciliation and receivable management.

12.2021
Established in 2006. The company offers "HiTTO," an AI-driven chatbot for employee usage, specially for human resources and labor issues.

05.2022
Established in 2014. The company offers a wide range of consultation services related to money, not limited to insurance by financial planners.

Contact us
Please contact us by e-mail to discuss business and capital alliances.
A representative will contact you after confirming your inquiry.