Talent Forward
To realize our Mission and Vision, Money Forward Group has focused on the development of our business and organization, together with the growth of our "people." We believe talent development is critical for sustainable operation of our business and organization. Therefore, in addition to creating a wide range of growth opportunities for career and capacity development, we emphasize management's commitment to talent development and creation of an environment that accepts different perspectives. Through these various measures, we will maximize our employee's potentials and promote "Talent Forward."
Create Diverse Growth Opportunities to Draw out Potential of Employees
Our Approach
We are proud of our culture that encourages employees to set challenging goals without fearing failures. We also value appropriate and clear feedback in periodic one-on-one sessions to communicate expectations to each member. We offer opportunities considering the abilities and preferences of employees regardless of age or work and academic background. Job assignments are decided to reflect their passions and suitability, rather than merely based on convenience for the organization.
We will continue to promote providing broad growth opportunities for our employees by offering job posts across the Group and build a framework that encourages all employees to engage in talent development, in addition to trainings led by HR department.
Through these initiatives, we will contribute to the achievement of SDGs Goals 8 and 10.
Key Initiatives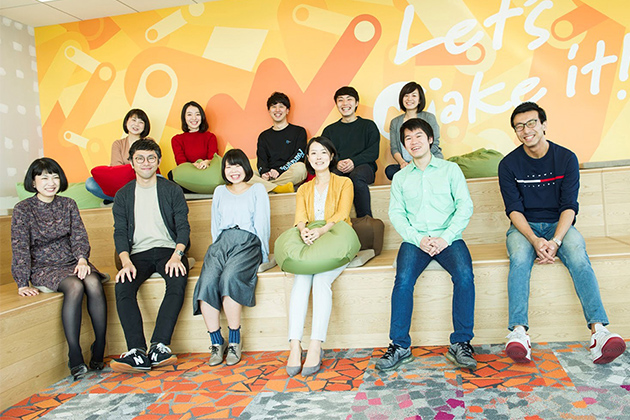 ・MF Growth System: Money Forward's unique performance evaluation and compensation system
・MF Challenge System(Japanese): Internal job posting system to realize transfers initiated by employees
・MF Group Survey: A survey on employee satisfaction and career design
・Career consultation for employees upon request
・New business proposal opportunity
Management's Commitment to Member's talent Development
Our Approach
Money Forward Group believes that growth of "people" is most important for realizing our Mission and Vision. We are aware that the management, as well as HR department, must face employees to maximize their potential and commit to their development. At Money Forward Group, management are actively engaged in talent development by keeping employees motivated and discussing their career design and workstyle.
Through these initiatives, we will contribute to the achievement of SDGs Goal 8.
Key Initiatives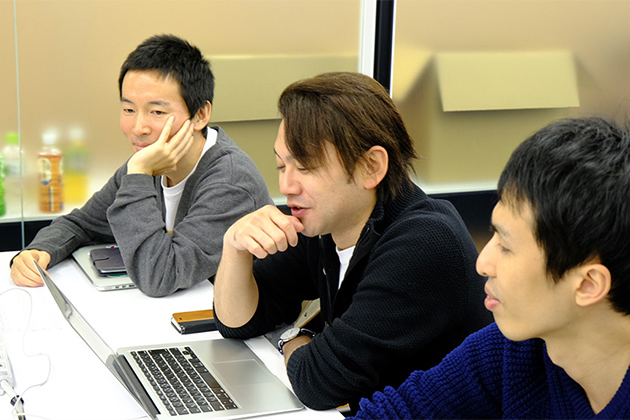 ・Various trainings hosted by management
・Leadership Forward Program
・Discussion regarding next-generation leadership development at Management Committee
Create an Environment that Accepts Diverse Viewpoints Regardless of Gender, Nationality, Age, and Educational Background
Our Approach
Money Forward Group thoroughly enforces "Fairness," which is one of our core values, and our recruit hire members regardless of gender, nationality, religion, age, or educational background.
We are committed to creating a work environment that is friendly and motivating for all employees with diverse backgrounds including who are experiencing changes in life stages such as childcare and nursing care.
We respect each personality and aspiration for growth, positioning "realization of diverse perspectives" as a core of our HR strategy to maximize the abilities and output of each employee and to realize innovation. We will promote various measures with focus on diversity and inclusion.
Through these initiatives, we will contribute to the achievement of SDGs Goal 5.
Key Initiatives
・Compliance with Hiring Policy
・Mid-career and new graduate hiring throughout the year
・Revision of internal regulations to reflect the diversification of families
・Disability Employment
・Introduction of "Inclusive Course" to realize job satisfaction and long-term career paths for employees with disabilities
・Global hiring and Japanese language study support system "TERAKOYA"(Japanese)
・Conduct unconscious bias training, cross-cultural communication training, etc.
・Promotion of childcare leave for all employees and support for returning to work, creation of "Parental Leave Guidebook"
・Introduction of remote working and shortened flextime system
Diversity and Inclusion
We appointed Takuya Nakade, who serves as Director, Group Executive Officer, and CTO, as Officer in Charge of Diversity and Inclusion, and under his leadership, launched a project team centered on the People Forward and Corporate Planning Departments. Going forward, we will promote training and communication catered to the respective levels of management, managers, and members.
#of Full-time Employees

# of Engineers/Designers

(% among full-time employees)

% of Non-Japanese Members

(% among engineers)

Ratio of Female Employees

% of Women among Managers

( % of Women among engineer/designers managers)

Childcare Leave
Acquisition Rate*
*Calculated based on the number of employees who took childcare leave among those whose children were born between April 2020 and March 2021, which was compiled based on applications for child birth congratulatory payment. According to a nationwide survey of companies and offices, 82% of women and 13% of men take childcare leave. Ministry of Health, Labor and Welfare, "FY2020 Basic Survey on Equal Employment".