Talent Forward
To realize our Mission and Vision, Money Forward Group has focused on the development of our business and organization, together with the growth of our "people." We believe talent development is critical for sustainable operation of our business and organization. Therefore, in addition to creating a wide range of growth opportunities for career and capacity development, we emphasize management's commitment to talent development and creation of an environment that accepts different perspectives. Through these various measures, we will maximize our employee's potentials and promote "Talent Forward."
Create Diverse Growth Opportunities to Draw out Potential of Employees
Our Approach
We cherish our Culture, which encourages employees to set challenging goals, and provides appropriate and clear feedback through periodic one-on-one sessions to communicate expectations to each member. When setting goals, we value interconnection of goals within each department as well as throughout the Company. In addition, we believe that it is important for each employee to take ownership of their future and be able to think and act for themselves in the Company. We offer opportunities that match the abilities and preferences of employees regardless of age, tenure, or academic background, and decide job assignments in a way that respects their passion and suitability, rather than based on convenience for the organization.
Through these initiatives, we will contribute to the achievement of SDGs Goals 8 and 10.
Key Initiatives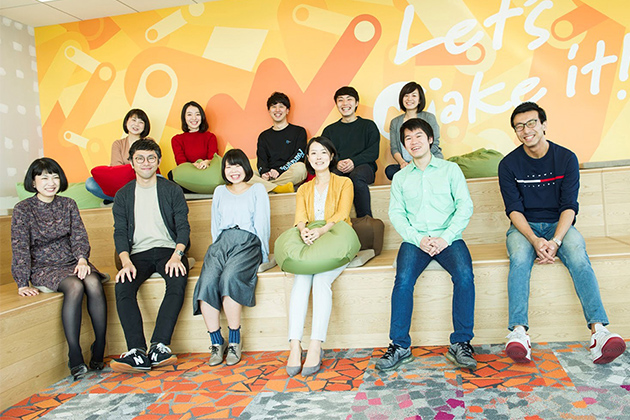 ・HR evaluation and compensation system of performance-based salary raises and bonuses (From FY11/22, high performers are granted a bonus and higher salary raise)
・One-on-one mentorship and trainings for members' goal achievement and selflearning
・MF Challenge System: internal job posting system to realize transfers initiated by employees
・MF Group Survey: a survey on the organization's current state
・MF Selfie Map: a survey on each employee's engagement
・Career meeting: a voluntary career consultation with the HR department
・New business proposal opportunity
Click here for the information about our company benefits.
Management's Commitment to Member's talent Development
Our Approach
Money Forward Group believes that growth of "people" is most important for realizing our Mission and Vision. We are aware that the management, as well as HR department, must face employees to maximize their potential and commit to their development. At Money Forward Group, management are actively engaged in talent development by keeping employees motivated and discussing their career design and workstyle.
Through these initiatives, we will contribute to the achievement of SDGs Goal 8.
Key Initiatives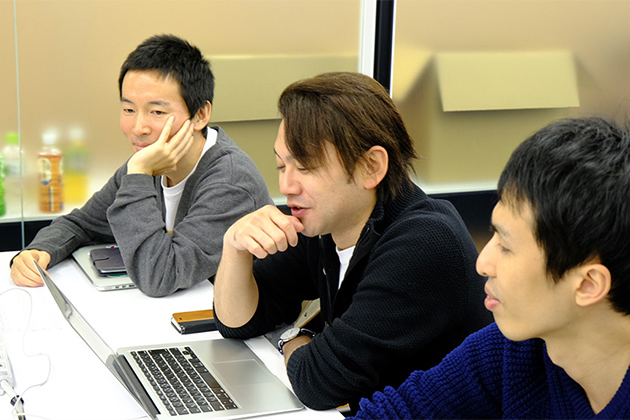 ・Leadership Forward Program: training by management for fostering next-generation leaders
・Succession plans and discussions on fostering next-generation leaders at management boot camps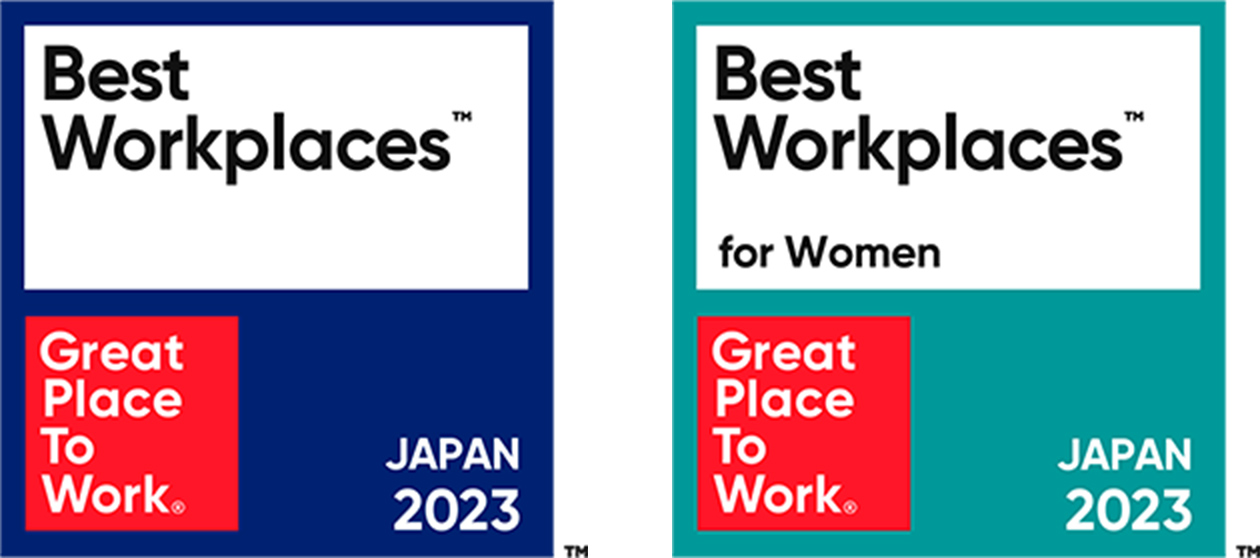 Appraising such initiatives as well as our corporate Culture, the Great Place to Work Institute ranked the Group in 10th place in the large-company category of its "2023 Research on 'great place to work®' in Japan" and in 5th place in the large-company category of its "2023 Research on 'great place to work for woman®' in Japan."
Create an Environment that Accepts Diverse Viewpoints Regardless of Gender, Nationality, Age, and Educational Background
Our Approach
Money Forward Group thoroughly enforces "Fairness," which is one of our core values, and our recruit hire members regardless of gender, nationality, religion, age, or educational background.
We are committed to creating a work environment that is friendly and motivating for all employees with diverse backgrounds including who are experiencing changes in life stages such as childcare and nursing care.
We respect each personality and aspiration for growth, positioning "realization of diverse perspectives" as a core of our HR strategy to maximize the abilities and output of each employee and to realize innovation. We will promote various measures with focus on diversity and inclusion.
Through these initiatives, we will contribute to the achievement of SDGs Goal 5.
Key Initiatives
・Hiring regardless of their background, including gender, nationality, religion, age, and educational background
・Mid-career and new graduate hiring throughout the year
・Active inclusive hiring (of people with disability)
・Japanese language study support system TERAKOYA for non-native speakers of Japanese
・English language study support for Japanese engineers
・Issuance of Parental Leave Guidebook to support those taking maternity or childcare leave as well as their partner and team.
・Promotion of childcare leave for both men and women, and support for returning to work
・Trainings on unconscious bias and cross-cultural communication
・Introduction of remote work
・Introduction of flexible work hours (also applies to reduced work hours) and discretionary work
・Expanded scope of those eligible to sick/injured childcare or nursing care leave
Diversity, Equity & Inclusion
Led by Group Executive Officer and CHO Chiaki Ishihara as the officer in charge of DEI, People Forward Department is playing a central role in providing training to management, managers, and members, disseminating the related information internally and externally, and working toward fair treatment in evaluations.
#of Full-time Employees

# of Engineers/Designers

(% among full-time employees)

% of Non-Japanese Members

(% among engineers)

Ratio of Female Employees

% of Women among Managers

( % of Women among engineer/designers managers)

Childcare Leave
Acquisition Rate*
*Calculated based on the number of employees who took childcare leave among those whose children were born between April 2021 and March 2022, which was compiled based on applications for child birth congratulatory payment. According to a nationwide survey of companies and offices, 85.1% of women and 13.97% of men take childcare leave. Ministry of Health, Labor and Welfare, "FY2021 Basic Survey on Equal Employment".